PUBLIC AUCTION
SATURDAY June 20, 2009
10:00 AM
BERRYVILLE ARKANSAS
BERT AND VI GIBSON ESTATE
Located 2 1/2 miles north of Berryville, Arkansas, on Hwy 21 North
Antiques | Dolls and Knitting Machines | Tools | Collectibles | Household | Misc.
NEW INFO ADDED! Last of several auctions to dispose of 50 year accumulation:
Player Pianos, Antiques & Collectibles: Lexington Player Piano (plays great!) & Melville Clark player piano with rolls; model T-trunks; suitcase victrolas; oak library table; cast iron stove; buggy; coke cases; cotton scales; hand-operated washing machine; fans; record cabinet; piano bench; egg & wood crates; Miller tray & cooler; work tables; some dishes; rocker; 50's clothing; Duncan Phyfe table; old toys & marbles; cream cans; double tree; horse collars; hames; old bike; sled; wood salt box & bowl; etc. Antique Tools: Antique drill press; vise; pedal grind stone; braces; draw knife; cream separator; cross-cut saws, etc. Dolls & Knitting Machines: Knit King KH830 Knitter & Ribber and other knitting items; lots of yarn; lots of old dolls. Miscellaneous Household: Miscellaneous appliances, boxes of cookbooks, upright freezers, quilts & spreads, wood stove. Tools: Electric drill press; electric saws; miscellaneous tools. Other Items: Two electric organs, shotgun and rifle, lots not listed.


SEE PHOTO GALLERY OF ITEMS FOR THIS AUCTION
- - - - - - - - - - - - - - - - - - - - - -
Remember-the starting time is 10:00 a.m.
*TERMS & CONDITIONS: Cash or approved check w/proper I.D.
We accept credit and/or debit cards (MasterCard, Visa & Discover)!
All announcements day of auction supersede all previous announcements.
We are not responsible for accidents or loss of items. Nothing can be removed until paid for.
Remember, we just might be your solution to your situation. Personal property, commercial, business, estates, farms and real estate of all kinds.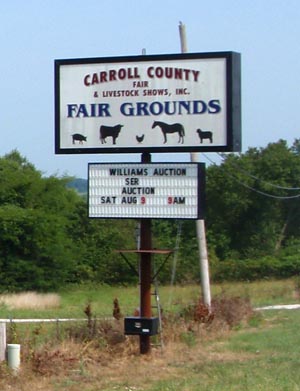 Randy Williams
245 CR 439 Berryville, AR 72616
www.williamsauctionservice.com
AALB# 1504
- - - - - - - - - - - - - - - - - -
For more information call Williams Auction Service
Cell (870-654-3561) or (870-423-6377)