PUBLIC AUCTION
Saturday, April 11, 2009
10 AM
Rick Scarrow Auction
CARROLL COUNTY FAIRGROUNDS
BERRYVILLE ARKANSAS
Directions: At the junction of Hwy. 21-221, one mile north of Berryville, Arkansas.
CLICK THE IMAGE BELOW TO SEE ENLARGED PHOTOS.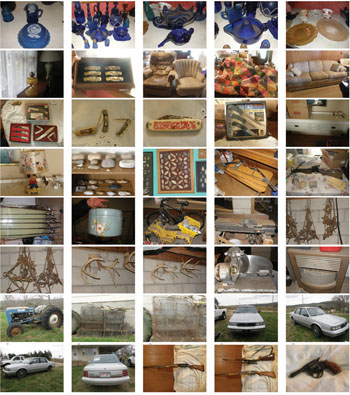 CAR
1993 Cutlass Ciera / 84,000 actual miles, Good condition
COLLECTIBLES
Indian pennies; V nickels; mercury & barber dimes; Liberty half dollars and a variety of other coins; cobalt blue glassware; ruby red glassware; Wagner skillet; Homer-Laughlin pieces; oil lamps; deer horns; driftwood; Mickey Mouse lamp; costume jewelry, Native American primitives; arrowheads; stones, etc.; cake carrier; old jars & bottles; cross-cut saws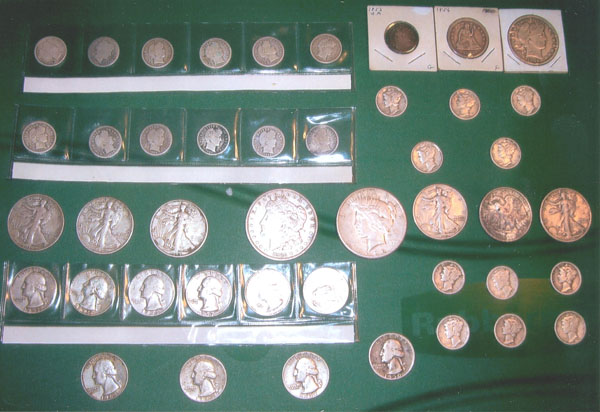 HUNTING AND FISHING
22 pistol; 22 automatic rifle; 12 ga. Savage pump shotgun; night Wolverine muzzle loader; clay target thrower; lots of brass 30-30, 308, 223, shell traps; live traps; trolling motors; 2 youth bows; Ben Pearson recurve bow; older Browning tracer compound bow; 3-piece Old Timer deer camp set; 112 Founders edition buck knife; 2006 Winchester limited edition knife set of 3; 2005 Winchester limited edition knife set of 3; Hank Roberts crossbow; calls, lots of fishing rods n' reels (Falcon and All Star, etc); lots of lures; 2 sets of Franklin Mint knives (wildlife series); hunting & fishing magazines.
HOUSEHOLD AND TOOLS
Small meat slicer; older Hobart meat slicer; dishes; pots n' pans; canister set; small kitchen appliances; roaster cooker; lamps; pictures; mirrors; globe on stand; chrome dining table; hide-a-bed couch; recliner; end tables; Image 100 space saver treadmill; green ironstone; 2-drawer chest; microwave; overstuffed chairs; Christmas decorations; bedding; linens; full size bed; older dish washer; propane gas stove; assortment of hand tools; Craftsman joiner table saw; 220 Lincoln welder; bicycles; Big Jake power wheel toy; assortment of toys; a large amount of miscellaneous items
OWNERS: James and Mary Scarrow Estate
NOTE: There will be a lot of items added as the family goes through things in preparation for the sale.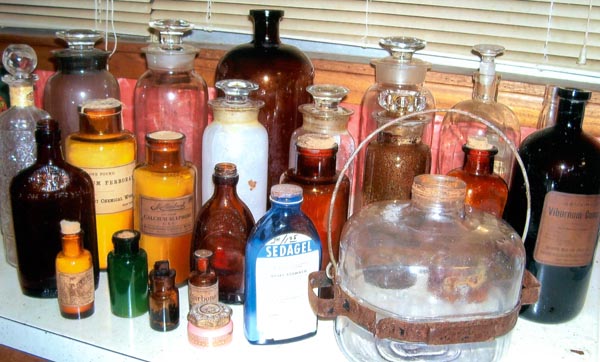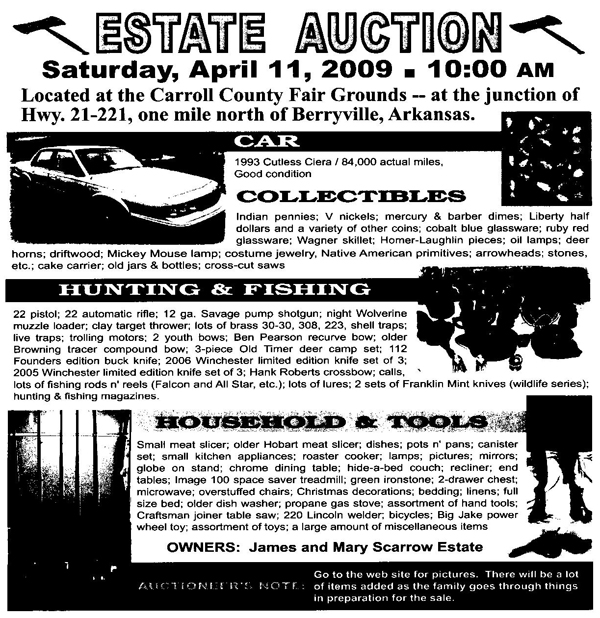 - - - - - - - - - - - - - - - - - - - - - -
Remember-the starting time is 10:00 a.m.
*TERMS & CONDITIONS: Cash or approved check w/proper I.D.
We accept credit and/or debit cards (MasterCard, Visa & Discover)!

All announcements day of auction supersede all previous announcements.
We are not responsible for accidents or loss of items. Nothing can be removed until paid for.
Remember, we just might be your solution to your situation. Personal property, commercial, business, estates, farms and real estate of all kinds.

Randy Williams
245 CR 439 Berryville, AR 72616
www.williamsauctionservice.com
AALB# 1504
- - - - - - - - - - - - - - - - - -
For more information call Williams Auction Service
Cell (870-654-3561) or (870-423-6377)